1926-31 Rarest Brunswick Masters - Red Nichols And His Five Pennies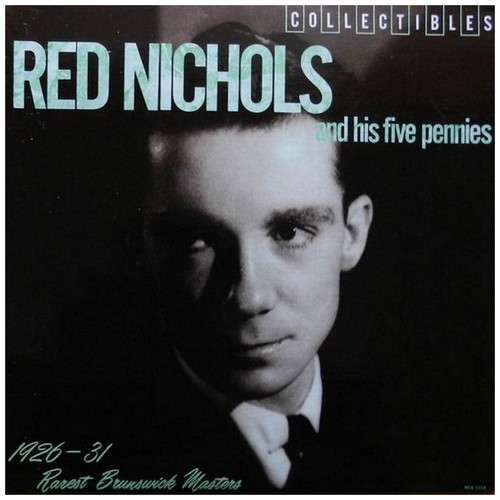 Artist:
Red Nichols
Format:
LP
Catalogue #:
MCA-1518
UPC:
076732151815
Condition:
Used Like New
Vinyl LP, jacket and sleeve in excellent condition.
Track Listings:
A1. I Got Rhythm
A2. The New Yorkers
A3. Nobody's Sweetheart
A4. On Revival Day
A5. Original Dixieland One-Step
B1. Sweet Georgia Brown
B2. Things I Never Knew 'Till Now
B3. The Sheik Of Araby
B4. That's No Bargain
B5. Sometimes I'm Happy
Red Nichols And His Five Pennies Featuring:
Glenn Miller, Benny Goodman, Gene Krupa, Jack Teagarden, Glenn Miller, Jimmy Dorsey, Pee Wee Russell, Miff Mole, Fud Livingston, Pee Wee Russell, Lennie Hayton, Carl Kress, Vic Berton, Adrian Rollini?