1956 - Boogie-Woogie A La Parisienne - Le Jazz en France Volume 14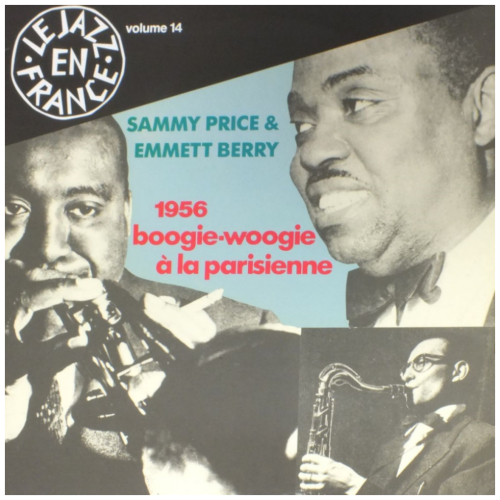 Artist:
Sammy Price, Emmett Berry
Format:
LP
UPC:
509991552601
Condition:
Used Like New
Vinyl LP, jacket and sleeve in excellent condition.
Track Listings:

A1. Booogie Woogie A La Parisienne
A2. Twelve O'Clock Blues
A3. Sammy Plays The Blues For Mezz
A4. Sad Blues
A5. Hot Club Boogie
B1. Swingin' The Berrys
B2. Jelly Roll Junior Blues
B3. I'm Wondering
B4. D'accord Mon Pote Boogie
B5. Usis Blues.
Featuring:

Emmett Berry, Guy Lafitte, Sammy Price, Pops Foster, Freddie Moore; Sammy Price, Pierre Michelot, Baptiste Reilles.