'34/'35 Fats Waller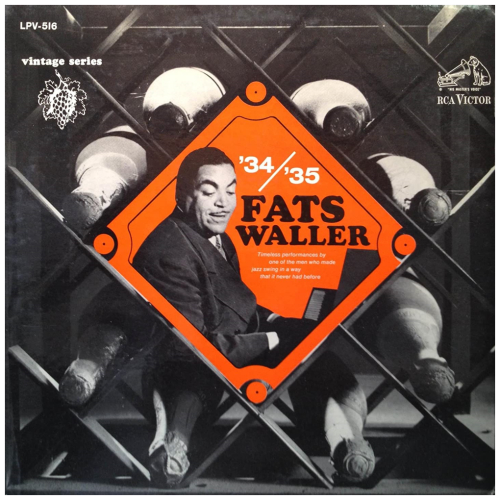 Artist:
Fats Waller
Format:
LP
Catalogue #:
LPV-516
Condition:
Used Like New
Vinyl LP, jacket and sleeve in excellent condition.
Track Listings:
A1. Don't Let It Bother You
A2. If It Isn't Love
A3. Serenade For A Wealthy Widow
A4. Blue Black Bottom
A5. Mandy
A6. You 've Been Taking Lessons In Love
A7. Numb Fumblin'
A8. Dust Off That Old Pianna
B1. Somebody Stole My Gal
B2. Breakin' The Ice
B3. I Ain't Got Nobody
B4. Goin' About
B5. Dinah
B6. Whose Honey Are You
B7. Blue Because Of You
B8. 12th Street Rag.
Featuring:
Fats Waller (p),Gene Sedric (ts,cl), Herman Autrey (tpt), Al Casey (g), Bill Taylor (b), Harry Dial (d); Bill Coleman, Mezz Mezzrow, Floyd O'Brien, Rudy Powell, Charles Turner, James Smith, Arnold Bolden.