African Ripples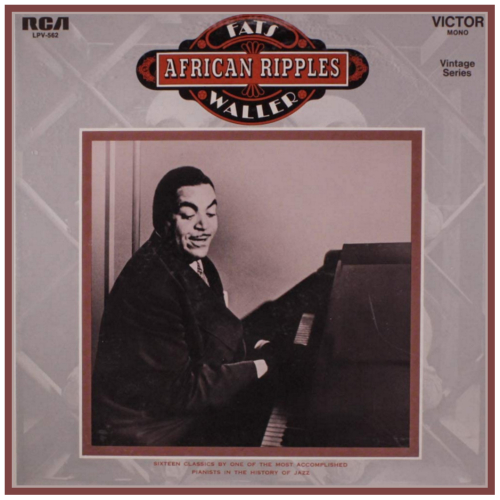 Artist:
Fats Waller
Format:
LP
Catalogue #:
LPV-562
Condition:
Used Like New
Vinyl LP, jacket and sleeve in excellent condition.
Track Listings:
A1. You Look Good To Me
A2. Something Tells Me
A3. African Ripples
A4. In The Gloaming
A5. If I Were You
A6. Shame! Shame! (Everybody Knows Your Game)
A7. My Fate Is In Your Hands
A8. Every Day's A Holiday
B1. Patty Cake, Patty Cake, Baker Man
B2. Hold My Hand
B3. Fair And Square
B4. I Love To Whistle
B5. Tell Me With Your Kisses
B6. Let's Break The Good News
B7. Baby! Oh Where Can You Be
B8. Yacht Club Swing.
Personnel Include:
Herman Autrey, John Hamilton, Nathaniel Williams, Paul Campbell; John Haughton, George Robinson; Gene Sedric, William Allsop, James Powell, Samuel Simmons, Alfred Skerritt, Caughey Roberts; Al Casey, Ceele Burke; Cedric Wallace, Al Morgan, Slick Jones, Lee Young.