Ain'tcha Got Music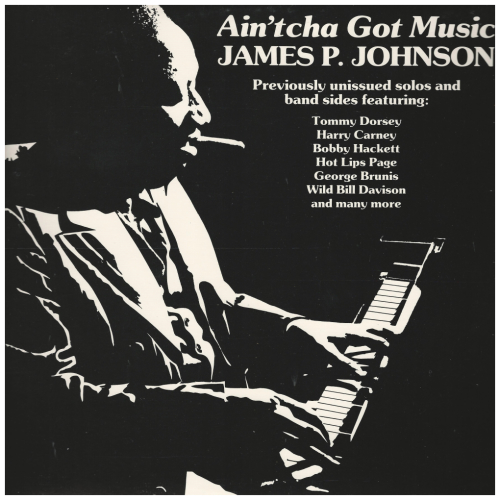 Artist:
James P. Johnson
Format:
LP
Catalogue #:
117
Condition:
Used Like New
Vinyl LP, jacket and sleeve in excellent condition.
Track Listings:
A1. Ain'tcha Got Music Solo
A2. I'm Crazy 'Bout My Baby
A3. Chocolate Bar Solo
A4. Oh, Lady Be Good
A5. If Dreams Come True Solo
A6. The Joint Is Jumpin'
A7. Old Fashioned Love, Carolina Shout, Ain't Misbehavin'
B1. You Can't Lose A Broken Heart Solo
B2. Sugar Solo
B3. Over The Waves Solo
B4. Back Water Blues
B5. Liza.
Featuring:
Tommy Dorsey, Harry Carney, Bobby Hackett, Hot Lips Page, George Brunis, Wild Bill Davison, Sidney Bechet, Albert Nicholas, Danny Barker, Pops Foster, Freddy Moore, Joe Dixon, Ernie Caceres, Sid Weiss, Gene Sedric, Bill Harris, Pee Wee Russell, Al Casey, Art Trappier.