America Dances Broadcast Via BBC - London England - 1939 Live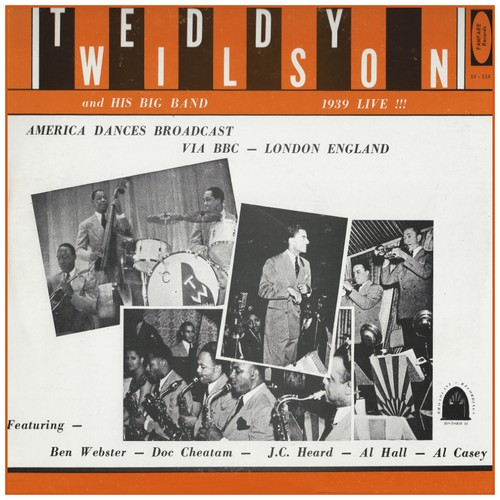 Artist:
Teddy Wilson
Format:
LP
Catalogue #:
14-114
Condition:
Used Like New
Vinyl LP, jacket and sleeve in excellent condition.
Track Listings:


A1. Introduction
A2. I Know That You Know
A3. Stairway To The Stars
A4. Exactly Like You
A5. The Man I Love
A6. Booly Ja Ja
A7. Back To Back
A8. Body And Soul
B1. Hallelujah
B2. Come Out Wherever You Are
B3. I Used To Love You
B4. It Had To Be You
B5. The Shiek Of Araby
B6. Tiger Rag
B7. Sweet Georgia Brown.
Featuring:


Ben Webster, Doc Cheatham, J.C. Heard, Al Hall, Al Casey. With Carl George, Hal Baker, Jake Wiley, Floyd Brady, Rudy Powell, Pete clark, George Irish, Buster Harding, Thelma Carpenter.