Club Session with Graeme Bell - Live at Malloney's Toronto - June 28, 1975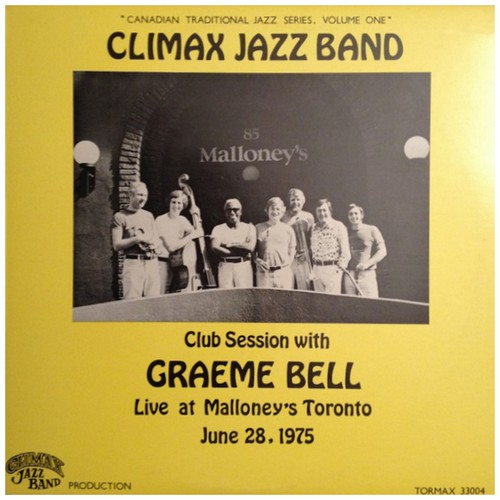 Artist:
Climax Jazz Band, Graeme Bell
Format:
LP
Condition:
Used Like New
Vinyl LP, jacket and sleeve in excellent condition.
Track Listings:
A1. Swanee River
A2. Memphis Blues
A3. Malloney's Boogie
A4. Black and Blue
A5. Tishomingo Blues
B1. I Want a Little Girl
B2. Muskrat Ramble
B3. Grenville Street Blues
B4. China Boy
B5. Yellow Dog Blues
Featuring:
Graeme Bell, Bob Erwig, Bruce Bakewell, Geoff Holmes, Mike Warmsley, Jack Vincken, Al Mayers.